When it comes to vacationing in Jamaica and deciding when to visit, not all times of the year are created equal. The peak season for traveling to the island is mid-December to April. Just outside of peak season, mid-April to May and November to early December are two of the best times to visit. They're the sweet spot where crowds are dying down but the weather is still amazing!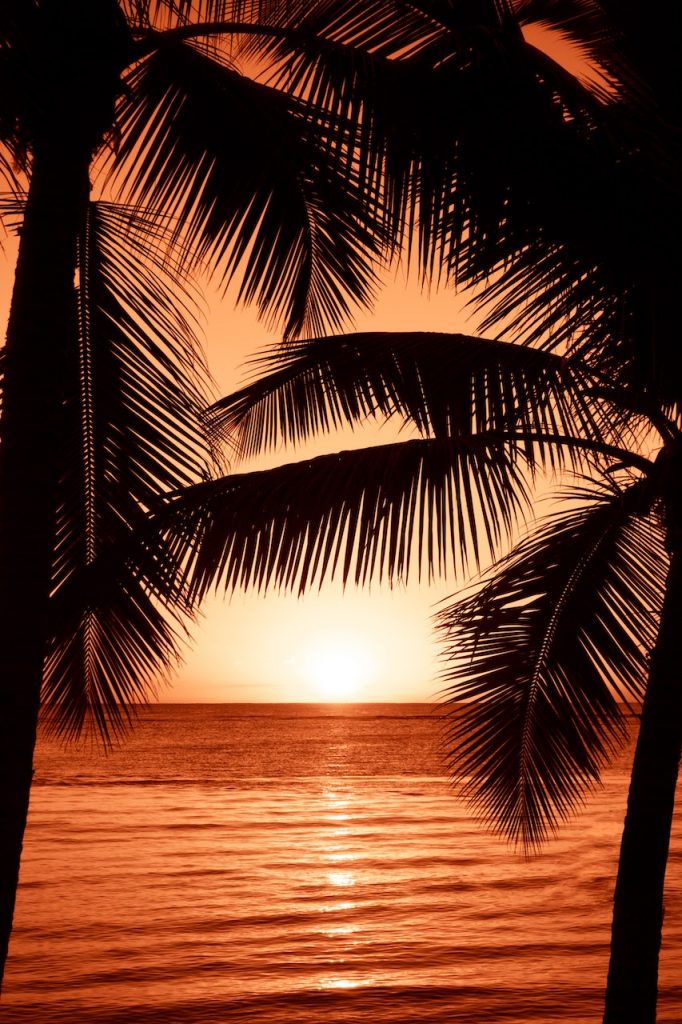 Temperatures in Jamaica are always warm and don't fluctuate much throughout the year. The biggest seasonal difference to keep in mind is the hurricane season: June to November. Actual hurricanes are rare but the risk shouldn't be ignored, and this 6-month period roughly matches up with Jamaica's two rainy seasons (May to early July and September to early November).
Another thing to consider when planning a trip is what events will be going on in each month. The beaches and waterfalls will be open year-round but unique cultural events are more than worth trying to fit into your itinerary! Here's a monthly breakdown of what the weather and cultural scene are like in each month.
Visiting Jamaica in January
In January, temperatures are as cold as they get — which isn't very cold at all! The daytime average is 83° F and the nighttime average is 72° F. As with the rest of the "winter" season, the sea is still plenty warm enough for water activities. Add to all that the low chance of rain and you get the formula for one of the most popular months to visit.
Rebel Salute, boasting itself as "the preservation of reggae," is a two-day roots reggae festival held in the St. Ann Parish in mid-January. It's one of two major, annual reggae festivals in the country.
Visiting Jamaica in February
February has the same average temperatures as January but is paired with an even lower chance of rain! Also similarly to January, expect many tourists to be flocking to the island for a bit of respite from the cold.
The life and work of Bob Marley is celebrated during Bob Marley Week in early February. Wherever you find yourself on the island, rest assured there will be celebrations of Rastafarianism, reggae, and all things Bob Marley!
Visiting Jamaica in March
Temperatures in March are only ever so slightly warmer than in January and February, with an average of 84° F in the daytime and 73° F at night, still with little rainfall.
For spring break, major tourist areas and attractions will be flooded with partying students all throughout the month of March and into early April.
BritJam is a celebration of a mix of cultures — originally British and Jamaican but has since expanded to include American and Canadian culture as well. It's a week of nonstop partying on beaches and in clubs around Montego Bay in early to mid-March.
Get to the source of Jamaica's world-famous coffee at the Blue Mountain Coffee Festival in late March. Promotions take place in various locations around Kingston and include a coffee marketplace and performances by local musicians.
Visiting Jamaica in April
Like March, April has average temperatures of 84° F in the day and 73° F at nighttime. As the month goes on, it gets warmer and there's a slightly increased chance of rain. This is also the last month before the first wet season begins, and you might even start to feel the humidity in late April as well.
Bacchanal Carnival in mid to late April is an explosion of extravagance. The streets are alive with parades, feathered and bedazzled costumes, live music, and great food. Festivities will be going on in Montego Bay, Ocho Rios, and Negril but the heart of it all is in Kingston.
Visiting Jamaica in May
The Jamaican "winter" is officially over as the temperatures rise a bit in May, around 86° F in the day and 75° F at night. This shift in temperature comes along with rain, as May marks the start of the island's first wet season. Mornings tend to be clear but expect afternoon showers and increased humidity.
May also marks a slowing down of the busy December to April months, which doesn't really start to pick back up until November.
Fashionistas will want to be around in mid-May for Style Week Jamaica in Kingston. This annual event features looks from mostly Jamaican designers. The highlight of the week is a runway show called Fashion Block.
Visiting Jamaica in June
June marks the official start of hurricane season in Jamaica. Afternoon rain is commonplace and, combined with the rising summer heat, the island can get quite humid. Daytime temperatures average 88° F while nighttime averages 77° F.
We've officially entered a slow season in terms of tourism and a few hotels may close their doors. Depending on your preferences, this might be the perfect opportunity to experience the precious "island time".
Jazz lovers unite for the Ocho Rios Jazz Festival in early to mid-June. It takes place over the course of several days at different locations around Ocho Rios. Visit if you'd like to experience jazz with a unique Jamaican twist.
Visiting Jamaica in July & August
The leisurely pace of June continues on into July and August but a short dry season begins. Though there's a much lower chance of rain than in the previous two months, the likelihood of hurricanes is higher. That, plus the highest average temperatures of the year (89.5° F in the day and 77° F at night), makes July and August a bit daunting for many tourists.
Reggae Sumfest in Montego Bay is the place to be for reggae lovers. This five-day music festival is held in mid-July and features reggae and dancehall artists, including legends of the genres. It's the biggest music festival in the Caribbean as a whole!
August 1 and 6 are Jamaica's Emancipation and Independence Days, respectively. Celebrations of Jamaican culture are held on around those days all throughout the country. Standout events include the Float Parade and Grand Gala in Kingston.
Visiting Jamaica in September & October
September and October are the two slowest months of the year in Jamaica, both in terms of events and tourist traffic. Be aware that some hotels and largely tourist-dependent restaurants and bars won't be open during this period.
Expect temperatures averaging 87.5° F in the daytime and 77° F at night. The second rainy season begins and it's here with a vengeance. In fact, October is the rainiest month of the year by far!
Visiting Jamaica in November
By November, the hurricane season is tapering off and rain becomes less frequent. The temperature also cools down, getting to roughly 84° F during the day and 74°F at night. This is a great month to visit, as the weather becomes much more agreeable but the winter tourist rush has yet to set in.
Foodies will want to be in Jamaica around mid-November for the annual Restaurant Week. From traditional to contemporary, local to fusion, and even completely foreign cuisines, this family-oriented event invites patrons to pig out (at a discounted price!) at partnering restaurants around Kingston.
Visiting Jamaica in December
Hurricane season is long gone and rain has mostly become a thing of the past. The average temperatures in December are the same as in November (84° F in the daytime and 74° F in the nighttime).
Unsurprisingly, nearly every tourist wants to visit Jamaica around this time. Early December won't be too bad — in fact, if you can, this may be the perfect time to visit — but the closer to Christmas and NYE it gets, the island will be full of tourists.
The early December Reggae Marathon in the beach town of Negril is a blend of fitness and culture. Even if you don't intend to run, you can come out and enjoy the music and the "irie" vibes.
Rainy Season in Jamaica
Jamaica doesn't have seasons in the sense of spring, summer, fall, and winter. Instead, the island has dry seasons and rainy seasons.
Jamaica has two rainy seasons: one in May and June and another (the much rainier of the two) from September to November.
Most of the rain in Jamaica falls in the form of afternoon showers. Extended periods of rainfall do happen but are quite uncommon.
Being in the rainy season doesn't really mean that there are harder, longer showers. Instead, the rainy season indicates that there are more rainy days.
Rainfall occurs, on average, 10 to 15 days within the rainy seasons. During the dry seasons, the rainy days per month usually number between 5 and 8.
Because of the landscape and elevation of the island, the north coast (where Montego Bay, Negril, and Ocho Rios are) receives more rainfall and more rainy days on average than south coast destinations such as Kingston but the difference is not too significant.
The rainy seasons roughly line up with hurricane season (June to November). Milder tropical storms may happen every year or every other year, while actual hurricanes hit much less often.